[ad_1]

It has been established by the New Executives of the Greater Accra Handball Association (GAHA) led by Rama D.K. Kudolo, that the Media is not a recognized stakeholder in the development and promotion of Handball in the country's capital.
Background
On Wednesday, April 14, 2021 at the SoTT, Airforce Base, Burma Camp, the Greater Accra Handball Association reconvened for their Elective Congress which was postponed indefinitely for a year; after the outgone Executive Committee could not provide delegates with the financial report days before Congress.
Another reason that brought about the postponement of Congress is a demand for the executive to provide details of every expenditure, during the period.
As at that time, only the incumbents together with 2 new persons have picked nomination forms for the various positions without any contest after nomination was opened from November 2019 through to January 2020 and extended till February 2020, as members weren't picking the forms.
The National Body, Handball Association of Ghana, (HAG) then advised GAHA to re-open the nomination of which GAHA obliged and after re-opening on March 15, 2021, closed the filing of nominations on Friday, March 26, 2021.
It is shocking, that HAG had earlier written a letter stating that they do not recognize GAHA's Congress (a body that is developing the game for them) and without reasons asking the Regional Director of Sports not to Chair the Congress and swear in any elected executives as they did not give GAHA their 'Blessing'.
It was then that Rama D.K Kudolo (President) and Maxwell Aseidu (Secretary) picked forms to join the race.
How it all started
So it happened that, during the Congress last Wednesday, fans of Rama Kudolo ungratefully, discreditably and shamefully displayed to all present, they do not recognize the media as a stakeholder and therefore were against them casting their votes.
Meanwhile, 3 Media Partners have been given chance to vote for an Award initiative by the previous administration and nobody had any problem with it.
The media has been voting for the GAHA Awards at the end of every season since it (Awards) begun in 2016. (One of the initiatives of the outgone Executives).
In a conversation with the New President to forget the happenings of Wednesday and find ways to get his visions out there, Rama, who is a Philanthropist told TalksenseSports, his team told him, all they did at the Congress was intentional.
"The congress was very dirty, but I think it was intentional to get them out. I bowed down my head a lot during all that was going, because I wasn't comfortable with what was going on but after I had a conversation with them and they said they did that on that particular day intentionally. And you see, I am a barracks boy and most of them are security people. Even the people that interviewed me, I could see on their faces how scary it was. It is an intentional act, I can tell you for a fact, because they told me."
He was however silent that day until he was called to take up the position as his predecessor stepped down.
Meanwhile, in a chat, Th cantonment Youth Patron says his Team have asked him to relax and watch things before he comes in strongly with his ways and plans but he personally wishes, his vision, which is 'colts' handball' will get out there in the media.
Funnily enough, he granted an interview immediately after the election and so there is a bit of confusion. When asked to motivate the media for stories of his visions for GAHA to go viral, as he didn't 'take care' of the media, after the Congress on Wednesday, Rama Kudolo confirmed, his team advised he takes his time before laying down his plans.
He further stated, that his predecessor gave him an assignment immediately after the congress and that got him confused, reason he forgot to cater for the Media.
"Honestly speaking, yesterday, I got confused a lot with what happened there. And after, Kofi Yesu and co did a meeting with me and threw certain challenges to me, to get it done, I think by the close of today. Because it looks like, they've already done a program that has to be running and I need to get certain things done asap, like letter head and others that has to be sent around.
"After the meeting, it made me forget a lot of things because it looked like something they've given me, like an assignment and it looked very important and I need to put them together. I was giving myself a day or two and then I will get contact of all the people I have to get in touch with." He added
If few assignments after your 'not popular acclamation' election, could get you confused and forget about the media, how about the next four years ahead?
Fascinatingly, TalksenseSports has also learnt, that the new Secretary General, Maxwell Aseidu, who wasn't present at Congress is a resident of Tamale.
Electoral College
GAHA, before the previous Congress sent the Electoral College to all delegates and did same before the just ended Congress. There are 3 Media Partners captured in the Electoral College, 7 Directors of Sports from 6 Districts/ Municipalities and 1 from the University of Ghana.
Apart from that, Section 3 'Voting rights', subsection b, ii of Article XIII of the Statutes of the GAHA stipulates that "only members in good standing shall be eligible to attend the AGM and nominate its accredited delegate to vote on issues before the AGM, especially in voting for the election of persons to positions of GAHA".
By the reference made to the above Article in the Statutes, the Electoral College contained a Captain and a Coach, as delegates with voting rights from a Team.
The 11 Executive members are the rest who can also cast their vote; making a total of 56 delegates with voting for the just ended Elective Congress.
So, one would wonder, if the Media and the Directors of Sports from the Municipalities/ Districts plus the Executives could give the incumbent a simple majority to win and retain their positions as it appears, members weren't happy with the previous administration.
Chairman of the Elective Congress, the Regional Sports Director, Mr Iddrisu Ewuntomah resorted to have delegates decide by popular votes, if they would allow the media to vote, but it was strongly kicked against.
Fact remains, that the Statutes of the Greater Accra Handball Association isn't clear on the Electoral College.
Branding and Attention
It has not been the wish of the Media to only dwell on/ report on football always/mostly, ignoring the least financed sports. It is largely also because the Football fraternity, values the work of the Media and still relates to the Media well enough to create interest and content for the media to talk, write, comment and broadcast wide, happenings in football.
Several Associations in Ghana always seek the attention of the media which mostly helps them in landing lasting sponsorship deals. Miserably, others do not even need the media at all.
Just last Tuesday, April 13, 2021 at the Board room of the Ghana Olympic Committee (GOC), the President Ben Nunoo Mensah, who was flagged by few Executive members met with Media Attaches of the various sporting Federations to deliberate on issues which will strengthen their relationship and enhance promotion of the Olympic Agenda, among other things.
Ben Nunoo Mensah who countlessly acknowledged the work of the Media, recounted their significance to sports branding.
"We need you to people to change the way our sports and the direction at which our sports is going. Trust me, the new GOC is so much committed to making a huge difference in the way we're doing our sports now. That is why I thought it wise, that even before the confirmation of Officers for the committees comes up, it is very important that we meet the people we consider to be the most important people in our brand building."
"You guys here are the most important link in our communication set up, especially the way we're trying to rebrand Ghana Sports. I will say that again, you are the most important people to us, in our communication set up. And it will be seen in the positive way by all sponsors. When that happens, sponsors would want to come and sponsors our activities, volley, beach soccer and others, and for their mileage, they will support you to travel with any team to an international tournament." He concluded.
Concerns from some Media Attaches has it that, some of the Associations hardly even recognize their (Media) attachment to them (Association's) and even do not give them content for broadcast.
It is a Fact, that the Greater Accra Handball Association feeds the various national teams with players as they are the first region to have an active league; closely followed by debutants Central and Volta.
Moreover, the Media is regarded as the 4th State in the Government and yet the new GAHA Executive know not that.
Some Media achievements
Paul Kofi Yesu Dadzie and his team worked assiduously to build a robust relationship with the media in his first term in Office and at a point in time, gave the many Media houses Citations in recognizing their contribution to the development and promotion of Handball.
Victoria Nana Adwoa Kwofie, one of the Handball media enthusiasts who roams Accra from venue to venue to report on Handball was not left out.
There have been many media interactions on radio, TV and other platforms on plans, projections and activities of the GAHA which also brought about the recognition of the Sports Writer's Association of Ghana (SWAG), who honored the Association with a Special Award on May 11, 2019.
On the International Stage, Handball stories in Ghana have been rated 4th in the 'Top 10 Handball blogs' which is a feat achieved by the Greater Accra Handball Association. Google check confirms this achievement.
Kofi Yesu stepping down
If Kofi Yesu has achieved so much with Handball in the last four years, one would wonder why he stepped down and at the last minute?
Members first argued heavily on why GAHA sponsored Ghana's favorite pairs, Eric Sena Adjeyi and Bismark Afari Yeboah to Nigeria's Sam Ocheho tournament in 2019 as they alleged the invitation from Nigeria was a personal letter addressed to the pair.
The Allegation was investigated immediately and the said letter was provided for another member to read to the hearing of all present, proving that the letter was actually addressed to HAG and it was then forwarded to GAHA. It was shocking however, that some members stood their grounds that the letter was tempered with by the executives.
Kofi Yesu's popular adage "You don't send your second-hand troops to war" 'poured sand into the gari' of the aggrieved members on the referees' issue.
Delegates however accepted the Financial report this time as a working document at Congress, after both hard and soft copies were sent to all earlier.
There was so much dissatisfaction with Kofi Yesu and his administration as aggrieved and angered members continuously didn't allow congress to peacefully cast their votes after items on Agenda were done with.
But unbelievably, some members kept shouting, that they'll make Eric Sena Adjeyi & Bismark Afari Yeboah pay for the money GAHA supported them with for the Sam Ocheho tournament.
Well, this is why Paul Kofi Yesu Dadzie decided to step down, when he was called to be presented to congress.
"First of all, let me thank the media. You have been awesome. The work that you have done for the Handball Association of Greater Accra and the level you have lifted the Association, I will thank you so much. I am a handball person, I eat handball, I sleep handball and I do handball. So, you look at the interest, where my team has lifted handball to the level it has gotten to, I don't want it to come down. If you are leading a group of people that we need to share ideas and do everything with them and you study their demeanor and you get to know that, they see you as somebody who is so difficult; they can't have their own way but rather you want to be strict and go by the things that have been put in place, like regulations or rules, and they see that you are becoming a stumbling block, then the best thing for you to do is to walk away in order to bring peace."
"If you look at the people who gathered at the congress, it wasn't everybody who was against and everybody who was happy about the way things were going, but I saw that, some of them see me as someone who is difficult and blocking them to have their way. So, if Kofi Yesu is becoming a stumbling block, why don't I step aside, for them to do what they think is better. You see at a point, my successor mentioned that he is a barracks boy, so they understand themselves better. So, once I am not, but from GES, they see me as a stranger, coming to maybe poke into their affairs, so I feel now they have someone who they will understand better." He added.
Some members clapped when he declared his intention to step down and the hall became quiet and moody when Secretary Eric Sena Adjeyi also stepped down.
Surprisingly, Rama, when it became obvious, that he was going unopposed, was not even happy. It was actually the first time I saw someone win an election and not even his demeanor expressed a pinch of delight.
However, the Congress started a little after 4pm and not the scheduled 2:30pm as Kofi Yesu was engaged somewhere (his explanation to members for being late) and ended after 6pm.
Few Achievements of the Outgone Executive
Under his tenure, Handball has gained a lot of recognition to the extent, the Association landed the Ghana Gas sponsorship late 2019. His tenure made the champion of Champions, the most competitive, together with the knock out, alongside the league.
Navy men got the opportunity to participate in the Sam Ocheho Invitational in 2018 while Police Women also got the chance to participate in the Prudent Energy Handball League in Lagos in 2019.
Sam Ocheho, President of the Handball Federation of Nigeria has had a great relationship with GAHA in the past years, with other juicy partnership in future to develop Handball in Africa.
GAHA wounded?
The MMDA's present got furious and left the hall. In an Interview with the media after the uproar of delegates Municipal Director of Sports for the Ayawaso West Municipal Assembly, James Odoi Wilson says they won't also recognize Handball anymore.
"We are going; we are not going to vote because they don't recognize us. So, that is their statement, so we are waiting at the assembly. We have so many sports actually, we deal with all the sports, rugby, I mean all the sports, so, if Handball is not recognizing the Assembly, then I don't think the Assembly have to waste its own resources on them. I was invited as a Municipal Director of Sports and can only speak for the Municipal and no other stakeholders. Only if they will recognize us, then we will also give them the support they will need."
It is a fact, that the previous executives of GAHA established a good relationship with the District Assemblies, who have plans to be supporting the Civilian Clubs.
In preparation for the 2019 National Sports Festival which couldn't come off, the Greater Accra was the only region who held a district Sports Festival to prepare Teams of which Handball was hugely featured.
Advice to the New Executive
With all that has happened, it is imperative for the new executive, led by Rama D.K Kudolo, who has a particular team he looks up to, to try and reunite with the media who have been playing a major role in the development and promotion of Handball in the region and the nation as a whole so that his very good vision for Handball will greatly be felt, appreciated and yield support from all stakeholders.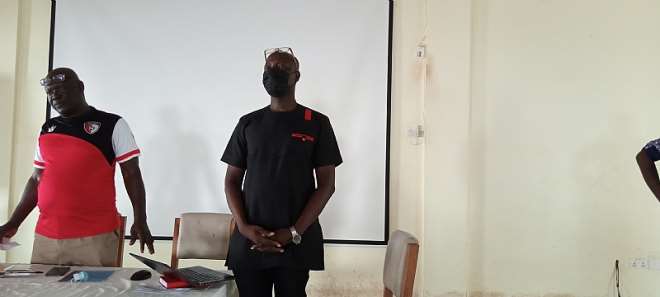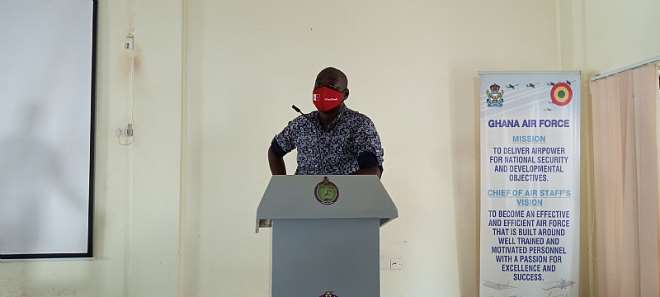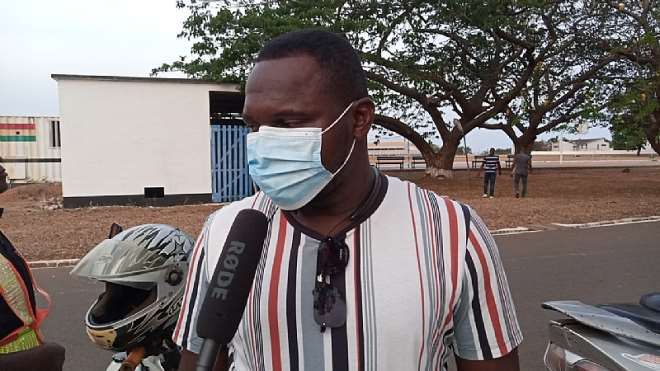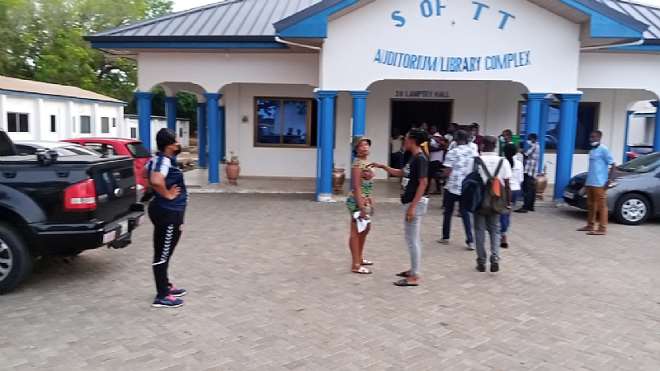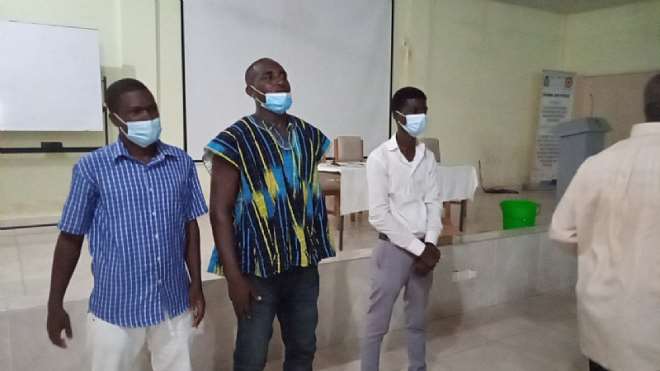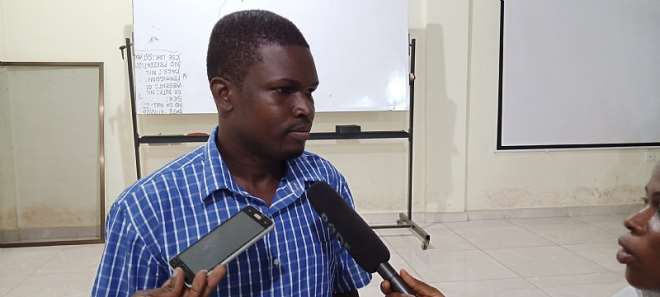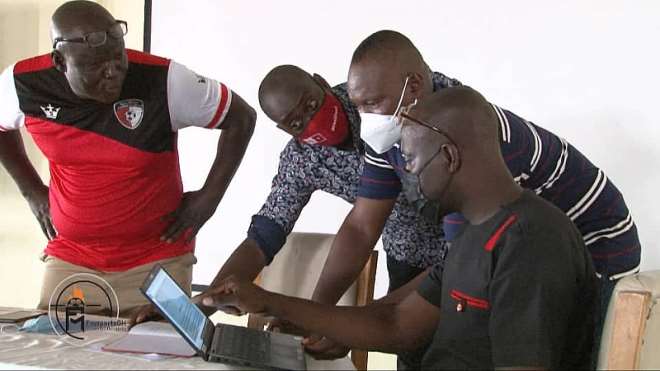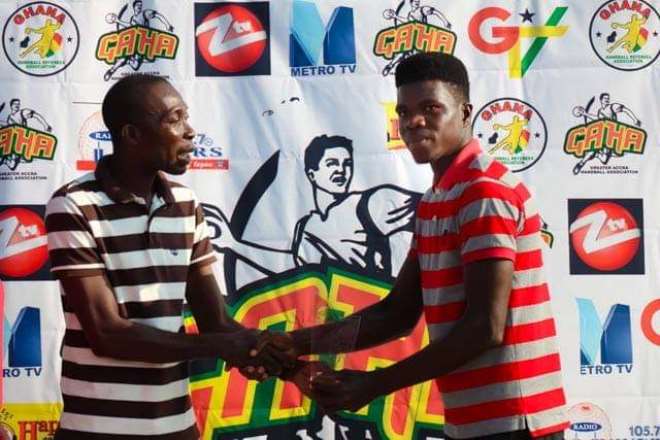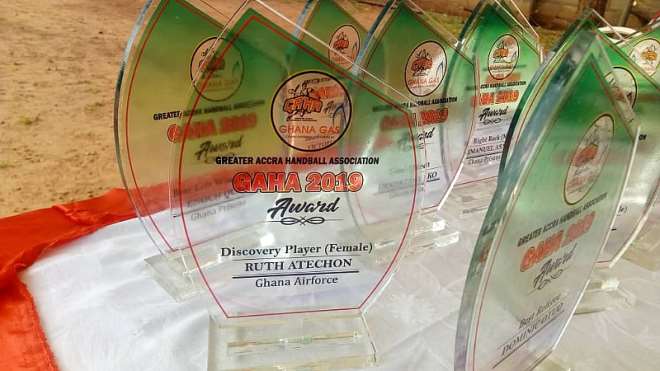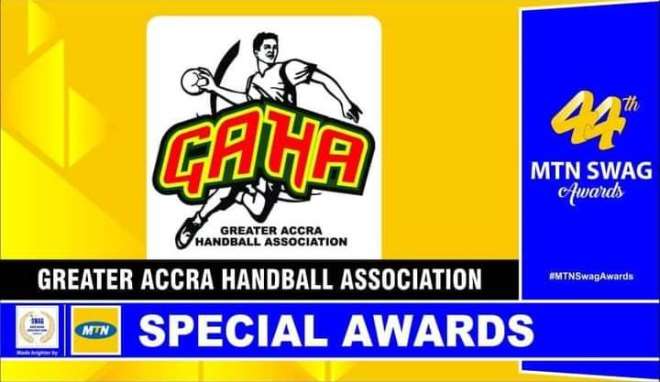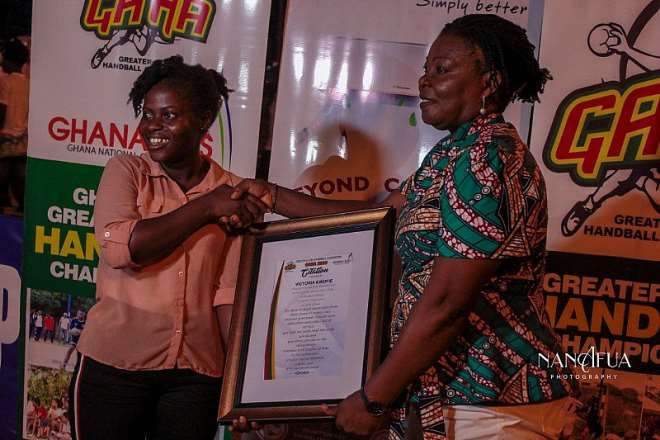 [ad_2]