[ad_1]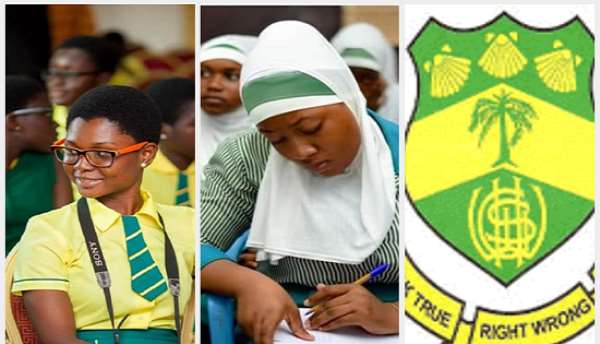 Listen to article
The Coalition of Muslim Organisations, Ghana is urging the leadership of the Methodist Church to direct Wesley Girls Senior High School to allow Muslim girls to observe the Ramadan fasting.
In the wake of the Wesley Girls' High School religious controversies where the headmistress banned Muslim girls from fasting, the GES issued a directive that Muslims should be allowed to observe their religious obligations.
But the Methodist Church of Ghana, which is the management of the school issued a counter press statement to rubbish the directive by the GES.
However, in a press release from the Coalition of Muslim Organisations, it noted that the stance by the leadership of the Methodist Church smacks of tacit endorsement of the intolerant behaviour of the Headmistress and the Board Chairman.
The Muslim group has taken serious exception to this position which seeks to offset the directives of the GES, instructing the school to allow the practice of fasting and prayer by Muslim students.
"We again take cognisance of the peculiar culture of every institution without exception. That notwithstanding, it is out of place for any institution, for that matter the Methodist Church, Ghana, and its actors to attempt to put its culture and regulations over and above the constitution of Ghana," part of the press release from the coalition reads.
It continues, "We, therefore, wish to urge the Leadership of the Church to adhere to the GES directives and allow Muslim students to observe their religious obligations so that, they would also contribute to upholding the fundamental human rights of all citizens, as guaranteed by Article 21(1)(C) of the 1992 Constitution that states among other things."
The Coalition of Muslim Organisations says it wishes to serve notice to the Methodist Church that, they shall continue to remain calm as responsible citizens while they wait on the GES to work to bring the matter to a peaceful conclusion.
Read the full press release from the coalition below: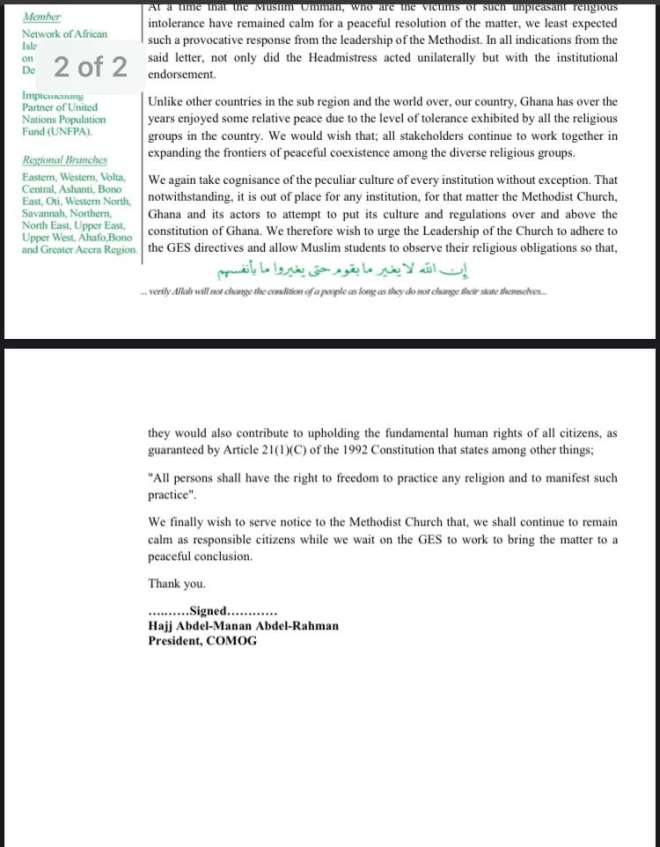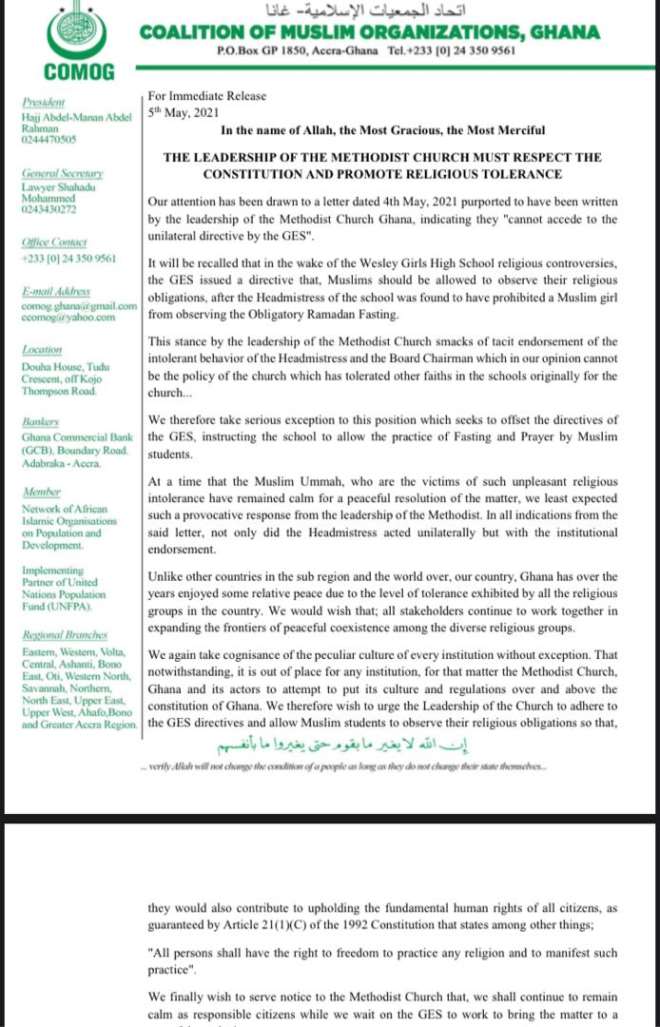 [ad_2]