[ad_1]

After a yearlong delay, the WVU World Music Performance Center celebrated the release of its first album with a virtual showcase concert on Apr. 23.
Under the direction of Professor Michael Vercelli, director of the WVU World Music Performance Center, the concert featured the work of over 80 students, including graduate assistant Joseph Boulo, from four different ensembles.
Vercelli was a recipient of the WVU Office of Global Affairs' Virtual Exchange Faculty grant, which made the production possible.
"The World at West Virginia University" was originally set to release in April 2020, but health and safety restrictions imposed by the University caused a delay in production.
Vercelli said he wanted to accompany the album with a showcase concert, which wasn't possible at the time.
"The original plan was to have the CDs there and produced and finished," Vercelli said. "But since that didn't happen, you know, we pushed everything back here so we were able to coordinate it with the concert."
The COVID-19 pandemic presented unique challenges to performing arts students in the last year. In most cases, their coursework requires meeting in person and collaborating with others.
"When we went online, obviously things were more difficult, especially something like Steel band where the instruments are too large to take home," Vercelli said. "Other instruments, we were able to sign them out and still have that happen online."
For the most part, Vercelli said the transition online was successful and he was able to offer limited rehearsals. He anticipates having all ensembles offered in person again next semester and possibly a live concert by spring.
Many students in the ensembles come from majors outside of music performance, according to Vercelli. 
"I think what attracts most non-music majors is the ability to just have an opportunity to make music, you know, in college," Vercelli said. "These ensembles offer them a whole variety of ways to do that and explore sort of other cultures as they're doing it."
The pandemic also presented unique opportunities to students that may have otherwise been impossible. From countries, including Brazil, London and Ghana, international musicians were able to provide lessons and workshops to students over Zoom.
"One of the exciting things that happened was we had a variety of guest artists both nationally and internationally," Vercelli said.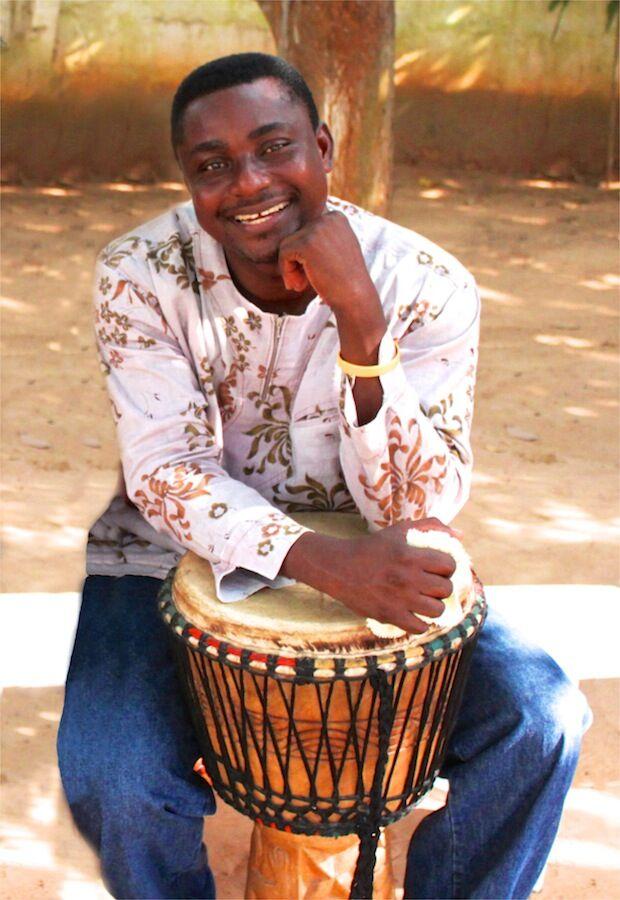 From Kopeyia, a small village in the Volta Region of Ghana, drummer Emmanuel Agbeli was able to provide Vercelli's students with a virtual workshop back in March.
"There's no running water in that village, but yet they had an internet connection on his phone, and we were able to do workshops and presentations," Vercelli said. "I think that the incorporation of technology into some of this is something that will stick around and can be used as a benefit because it's certainly easier to Zoom someone in from halfway around the world than it is to fly them."
Agbeli, alongside the Dagbe Cultural Arts Institute, was one several international musicians featured in the showcase concert. Others included Eddie Green of the Saakumu Dance Troupe and WVU alumnus Adam Osmianski.
Most of the African Drum and Dance ensemble's music from the album was inspired by Ghana tradition and style. 
"Bewaa," which is associated with a harvest, was inspired by the music of the Dagara people of Ghana, according to Vercelli. The majority of the piece is played on the gyil, or xylophone, which produces an unusual buzzing sound. 
"Fume-Fume," another piece from Ghana, was taught to WVU African Music and Dance Ensemble by the members of the Bernard Woma Dagara Music Center in Medie, Ghana. Vercelli said this particular piece originated as a religious dance from the Ga people of Ghana.
The WVU World Music Performance Center's new album is available on Apple Music.


[ad_2]